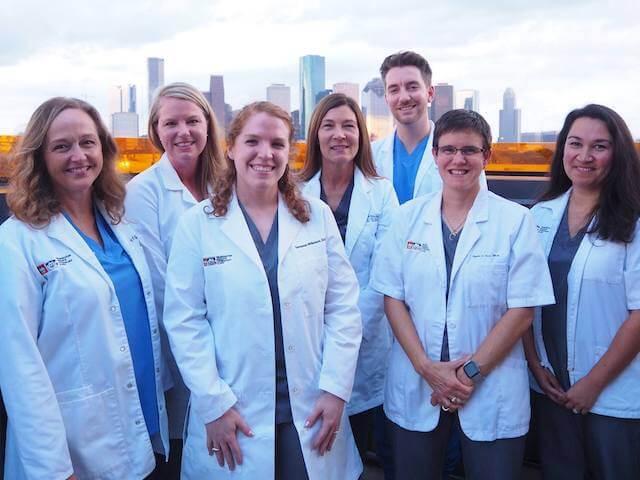 Washington Heights Veterinary Clinic was founded in 2009 by Dr. Tracy McAdoo and Dr. Lynda Case. Their goal in starting Washington Heights was, first and foremost, to provide the best possible care for their patients. They quickly realized that one of the best ways to care for their patients was to also care for the pet owners. They strove to provide a very welcoming environment for pet owners and have always done their best to educate owners regarding the recommended care for their beloved pets. They have been fortunate enough to find associate veterinarians who share in their passion for education and patient care.
Drs. McAdoo and Case love to say that they may not have done everything right when opening Washington Heights Veterinary Clinic, but the one thing that they did well was to hire the right people. They continue to strive to hire only the most compassionate support staff and to provide them with the best possible work environment. One thing that is clear when you go behind the scenes at Washington Heights Veterinary Clinic is that everyone here has a passion for animals. At any given time you are likely to hear lots of "baby talk" as we find that to be the most comforting thing for our patients (and let's face it… we just can't help ourselves!)
Not only do we love your pet, but also, we are big fans of one another. We are really like a family. You are very likely to hear lots of laughter while you are at the clinic. We love to laugh with (and sometimes at) one another, and the staff truly appreciates each other. You may find them together outside of work at one of the many social gatherings or at the periodic book club meetings that have been organized by members of the staff. We love our staff at Washington Heights, and we do everything we can to make sure they know it!
When you come to Washington Heights Veterinary Clinic, expect to be greeted by people who truly care about you and your pet. Know that we'll do everything we can to make the visit extra special for you both. Know that we value each other as much as we value you and your furry family member. Expect for us to spend the time with you that you deserve and for all your questions to be answered before we let you walk out the door. Our goal is to make sure that we exceed your expectations every time you come to visit.