Our clinic offers a full-service boarding facility on-site, in order to provide a Houston Heights staycation for our patients when their families are traveling or away. We have the capacity to board cats, dogs, and small mammals such as rabbits. We also offer daycare at a fixed rate, as a convenient option for pets only needing care during the workday.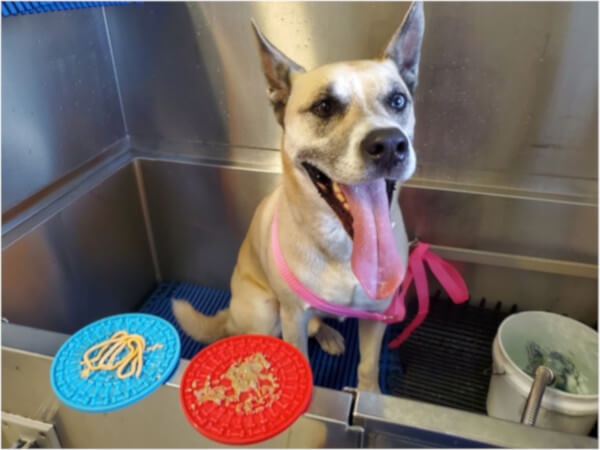 When your pet stays with us, they will enjoy as many of the comforts of home as possible. Their home away from home will include a soft surface on which to relax and continuous access to water. Your pet will be fed once or twice daily, in accordance with what they are used to at home. We feed Hill's Sensitive Stomach dry food at no cost to you, but you are encouraged to bring your pet's regular food, so that they can remain on their regular dietary routine even when away from home. Each pet's appetite is monitored closely to ensure that they are eating well during their stay with us.
Each dog will be walked at least three times daily during the week and two times daily on weekends. Each cat will have a litter box in their enclosure with them which are cleaned out at least once daily, and more if necessary.
We also offer bathing the morning of pickup, so that your dog comes home smelling and feeling fresh! Baths are offered for an additional charge and require later pickup times. If you are having your pet bathed during the busy holiday season, please pick up after 4 pm.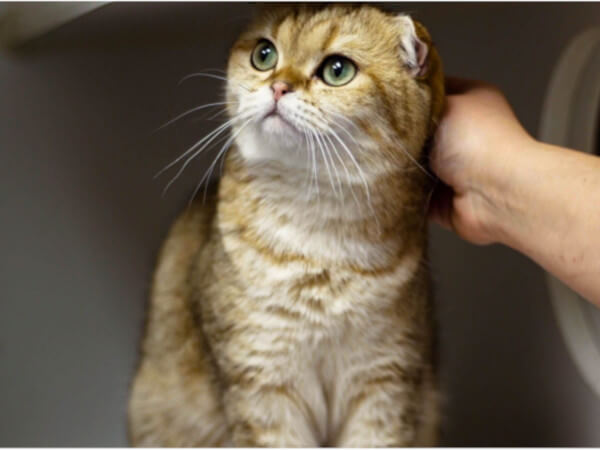 Our kennel team uses a variety of enrichment to engage and entertain your pet during their boarding stay. For our dog boarders, toys such as Kongs and Snufflemats are available, and for our boarding cats, there's nothing like a pinch of catnip and a feather wand!
Boarding your pet at the vet offers a convenient opportunity to stay on top of their health. All pets boarding with our clinic receive a nose-to-tail health evaluation by a veterinary technician on intake, and we provide a treatment plan for any abnormalities found during this entrance exam. If your pet is an existing patient with our hospital, they also have the option to receive their next wellness services during their stay. You may even elect to combine a boarding stay with a surgical procedure such as a spay or neuter, or dental cleaning, following which we will monitor your pet and provide unparalleled care during their recovery.
Our compassionate staff is trained to provide attentive care to boarders with special needs. We are able to administer medication if necessary, and also offer medical boarding for diabetic patients, patients receiving subcutaneous fluids, or pets with other medical conditions that require the attention of a trained veterinary technician. As a hospital, we can provide specialized care for geriatric pets, or pets with vision and hearing impairments or paralysis. Please note, medical boarding is charged different than regular boarding.
We know that being away from home is a stressful experience for many pets. To reduce this anxiety, numerous calming aids are used throughout the clinic. Pheromone sprays and diffusers like Adaptil and Feliway, white noise machines, soothing music, and visual barriers are used to help boarders feel at ease during their stay. Our cat condos are also designed with several hideaway spots, making it easier for feline boarders to acclimate to a new environment. Pets still exhibiting high levels of anxiety will be brought to the attention of our clinical staff. To make their stay as pleasant as possible, one of our veterinarians may recommend an anti-anxiety medication for your pet to take while boarding.